Content is the most important part of your user experience, and it's not something that can be done in isolation. Content strategy is a key part of all of our work. It informs the user interface and the technology, and is a key carrier for your brand signal. It's not just text, either: it's microcopy, photography, video, audio, motion, data, and graphics.
We think deeply about how to best organize and present your content, and the experience of consuming it. We also put a lot of thought into how content is created and the experience of content producers. It's no accident that some of our most popular open-source projects are all about making it easier to build web content.
And even if you don't have a team of 100 journalists, we can help you with content production, either in service of a big launch or on an ongoing basis.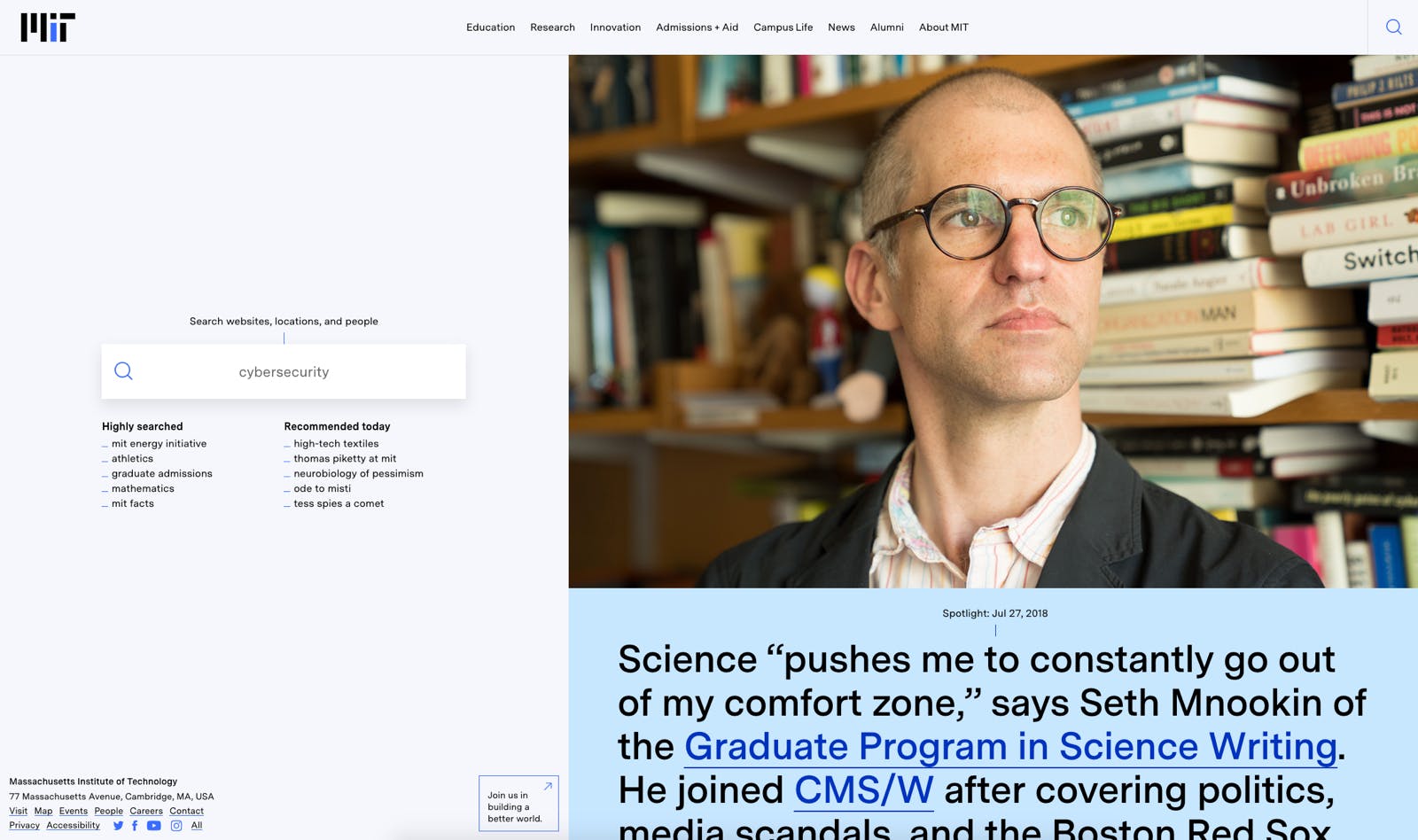 MIT
A university homepage like no other – super useful and full of quirky MIT culture
See the Work